Free trial, free courier service to your office
All our clients may benefit from a free translation trial. In other words, before starting to work with us you can send us via fax or e-mail a small fragment of text ( up to 500 characters) that should be translated, and we'll translate it to you absolutely free. You could also book our free courier service to pick up the documents from your office by calling: +7-499-390-36-67 or +7-903-238-33-98 (in Moscow city).
Free consulting
We provide all our clients absolutely free with the information regarding document legalization procedures, validity of the documents in different countries of the world and legal peculiarities of documents recognition abroad.
We support all formats
Our utmost technical facilities enable us to draw-up for our client the translation that will completely match the original in any data transmission format using such Windows based applications as: MS Word, Excel, Power Point, FrontPage, Adobe Photoshop, Corel, Quark Express, Html formats, and many other.
Express delivery service
All documents, texts and presentations translated with us will be delivered directly to your door within a couple of days or even hours with the help of global express delivery services such as DHL, TNT, UPS, EMS. The express delivery services work at the moment in 212 countries of the world. The systems of computer monitoring of parcels used by most express mail companies enable you to track every movement of your parcel before it reaches you.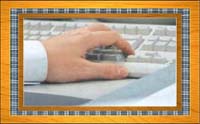 Additional services
Additional services include digital photography, scanning of photos, drawings, illustrations, text recognition ( Fine Reader), filling in of different forms in other languages, etc..
Delivery of translated texts and documents:
We provide our clients with free delivery of translated texts, documents and materials via e-mail, Internet, fax or Ordinary Post. The translation may also be handed in to the client in its electronic version - on CD or Floppy.